Our trolling trips are generally 4-6 hour excursions. Our Bottom Fishing trips start at 6 hours, or you can book 8, 10 and 12-hour trips. On all of our trips, you will be provided with a knowledgeable, family-friendly Captain and Deckhand to take care of all of your fishing needs. We use top quality Penn and Shimano saltwater fishing tackle. Our first mate will take care of all of the riggings and will give everyone a quick "how-to" or a refresher for the seasoned angler.
There is a large variety of fish we will target. Red Snapper, Grouper, Amberjack, Trigger Fish, Vermillion Snapper, White Snapper, Mangrove Snapper, Scamp, Cobia, King Mackerel, Spanish Mackerel, Mahi-Mahi, Wahoo, Tuna and Shark are some of the most popular.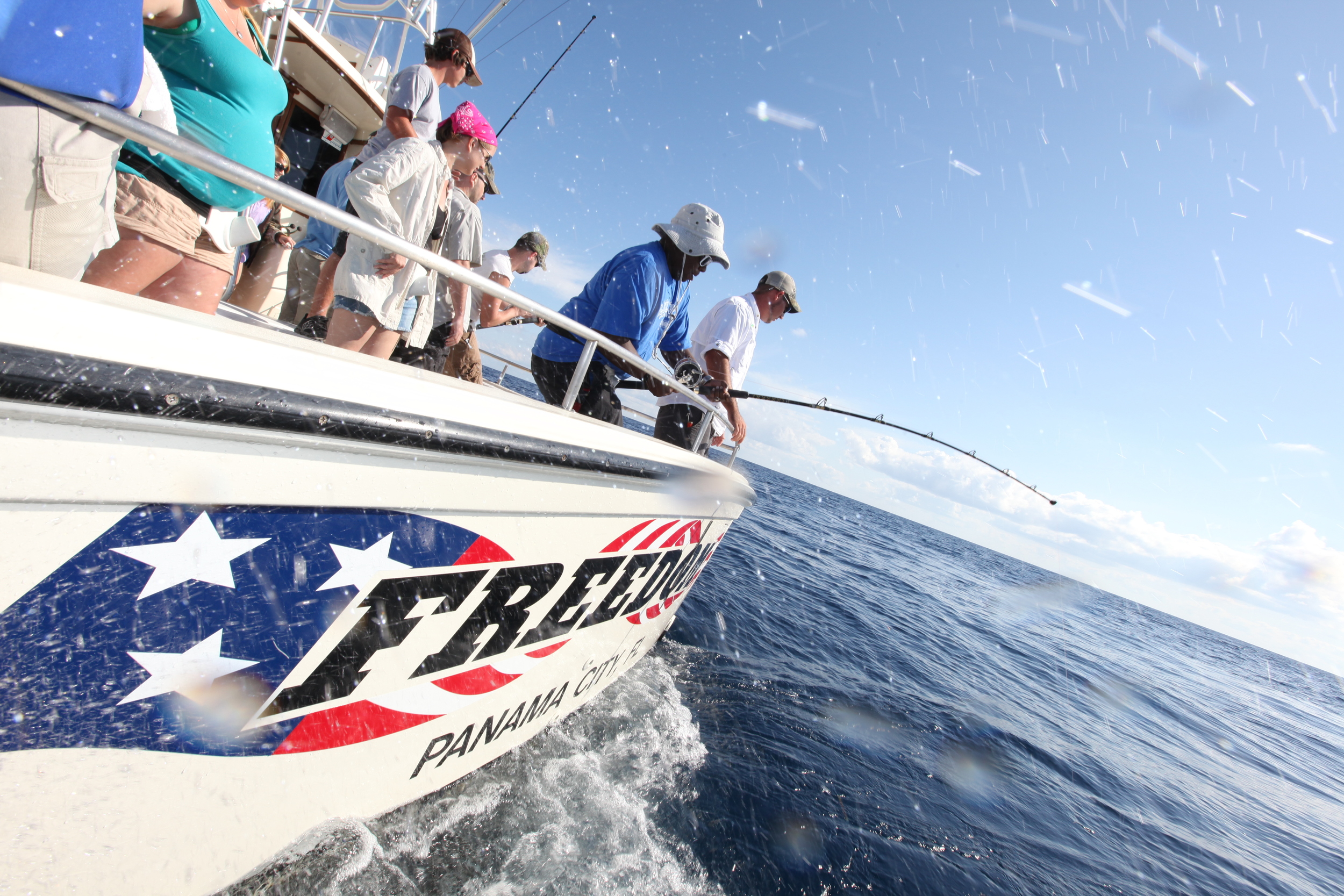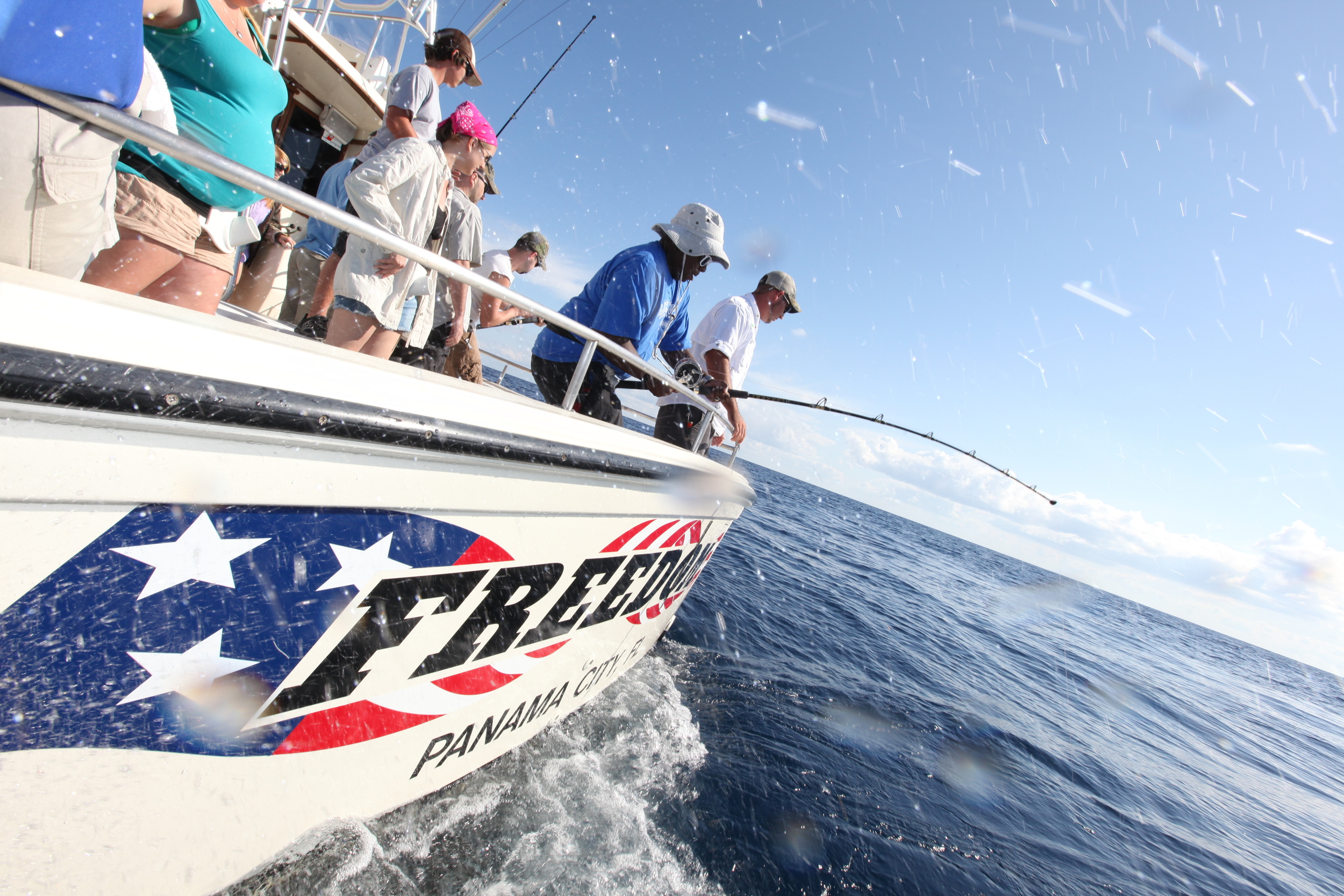 Our target species on these trips will depend on the season. Check with your Captain to see what's "Hot-Now" on the local the fishing migrations and regulations. For the conservationist, no worries, we offer "Catch and Release" trips also. Just let us know. We are happy to customize a fishing trip specially tailored to you.
All of our fishing trips are Eco-Friendly, meaning that we contribute to practices that help to protect our environment. We observe all Local, State and Federal laws and regulations (size limits, bag limits and closures). We have the highest regard for our fishing industry and our customers that help to support it, and we take every effort to take care of our customers and our Eco-System. The health, welfare and sustainability of our fishing resources are paramount. Our hope is that our children and our children's children will enjoy this beautiful area and our rich fishing resource in the future as we do today.
Fishing Charter Prices
---
Charter Boat FREEDOM is licensed to carry up to 13 passengers*
Trips start at $250 per hour, for 1 to 6 passengers.
4 hour charter – 1 to 6 passengers – $1,000
6 hour charter – 1 to 6 passengers – $1,500
8 hour charter – 1 to 6 passengers – $2,000
10 hour charter – 1 to 6 passengers – $2,500
12 hour charter – 1 to 6 passengers – $3,000
*Additional persons over 6 up to 13 – 10 percent of trip price
Cancellation Policy
---
Canceled by the Captain, due to weather or safety concerns = FULL REFUND
If canceled by customer at least 14 days prior = FULL REFUND (less 10% fee)
If canceled by customer less than 14 days prior = NO REFUND
If you do not show up for your reservation, or you cancel within 48 hours, credit card will be charged the full amount of the trip.